All airport's parking lots are usually full and it is advisable to book your parking space well in advance. Passengers are glad to save the time and hassle while driving to the airport. Fort McMurray (YMM) International Airport is the airport in the municipality of Fort McMurray in the Canadian province of Alberta, which offers travelers ample parking spaces right in front of the terminal. We're here to help make YMM airport parking the easiest part of your travel and to show you which parking options are available at this airport. The entire parking lot at Fort McMurray Airport consists of three major areas: Parking lot A, Parking lot B and Parking lot C. Parking lot A is of little interest to travelers arriving with their own vehicles. Here you will find reserved stalls and car rental stalls. There are more than 360 parking spaces in the lot A. Some features of the car park option number 1.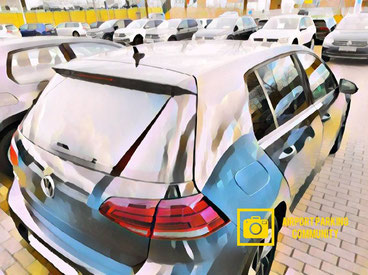 ---
---
Features of long term lot C at YMM:

---
Commercial contact details for up-to-date information, parking prices, inquiries, reservations, address of the parking lot and how to get in touch:


A:

300–100 Snowbird Way
     Fort McMurray, Alberta  T9H 0G3
E: info@flyymm.com
---
Direct link to the car park operator here:
---
Nearest parking lot, which is directly in front of the terminal, is the short-term parking lot B. In total, travelers have more than 430 parking spaces available here. It has no parking time limit but prices are higher compared to parking in the lot C, due to its convenience of being closer to the terminal. Short-term parking lot B is intended for airport guests who want to park there for a short time, meeters and greeters. Parking for meeters and greeters in the lot B is free for the first 20 minutes. The distance to the terminal building from parking lot B is about 100 meters. Passengers at the YMM may also be dropped off or picked up at the main doors of the terminal building. Please follow the signs to short-term parking lot B when driving to the airport. Long-term customers departing from Fort McMurray Airport should park at long-term parking lot C. Parking lot C is gated, lighted and paved. You can park your car here for several hours, a few days, or for a week or more. There are more than 1400 parking stalls available to you, which are well marked. There is no maximum entrance height and no fence. The car park area is delimited by barrier chains in some places. The distance to the terminal entrance is between 150 and 300 meters depending on where you parked your car. Accessible parking spaces are available in both parking areas B and C. Sixteen of these spaces are located in the lot B and eight in the lot C. Baggage trolley stations can be found in every car park or right next to the terminal entrance. Visit the Fort McMurray International Airport website for more information on YMM parking and current parking rates.
Outward flight: You will drive your vehicle to Fort McMurray Airport. Please follow the signs to short-term parking lot B or long-term parking lot C. Upon entering lot B or C, push the button for a parking ticket. Pull out the ticket and the gate will rise.
Return flight: Upon your return at YMM Airport, go to express pay stations located on Level 1 near the entrance and inside the airport terminal. An ATM machine is available near the elevators on Level 1. After you have paid, you can use your ticket to exit the parking lot. You can also pay at the parking lot exit with your credit card if you want. The time between payment and departure does not have to exceed 20 minutes.
---
---
What is good about Lot C parking at YMM?

illuminated
paved
signposted
gated
open 24 hours
regularly police patrols
patrolled by security staff
spontaneous parking possible
16 handicap parking spaces (Lot B)
8 handicap parking spaces (Lot C)
no key handover necessary
no maximum entrance height
parking bays are marked
100 - 300 meters to the terminal
no shuttle transfer necessary
coffee machines in the terminal
wc in the terminal
changing room in the terminal
free wifi in the terminal
express pay stations
first 20 minutes free parking
carry luggage
What is bad about Lot C parking at YMM?

not covered
no online reservation possible
daily parking is expensive
not under video surveillance
not fenced
---
Who else offers Fort McMurray airport parking?

---